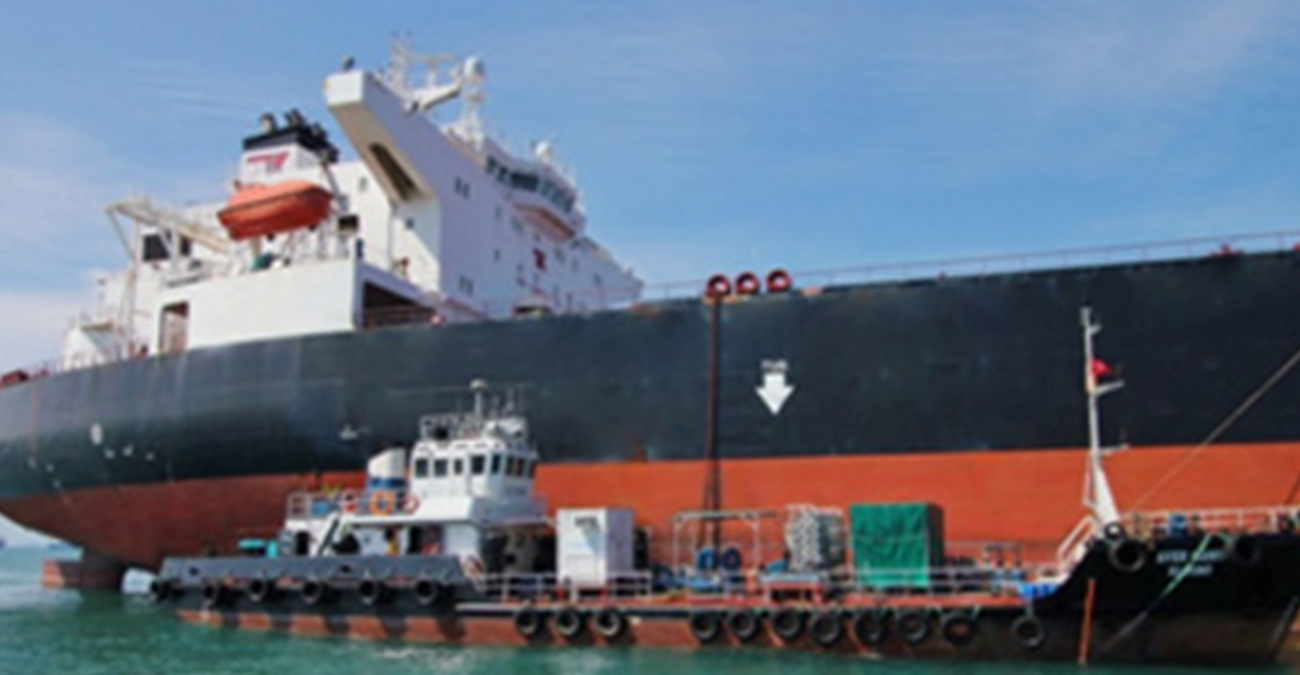 Freshwater is always vital for ship operation. Apart from meeting the regular requirements of onboard crew and passengers, it has several more significant roles. While performing a systematic operation, the ship unites with numerous water vessels that need to be stored. Until reaching the next target port, sufficient water stock requires. In Sea Sail Shipping, the freshwater supply management team always remains active and strongly determined to provide 24*7 freshwater supply in Dubai. We deliver the best quality freshwater services at Fujairah, Sharjah anchorage, HamAriya, and Khalid ports.
Freshwater supply vessel
Supply of freshwater is mainly done in two particular ways. One from seawater where the water gets through purifying process on board. In another way, from the connection of harbor dock or by filling with water tankers. One can obtain freshwater from shore mains delivery or water vessels. Though in the majority, ships install an evaporator mechanism which helps in distillation. Additionally, a pressurized purifying system has also implied reverse osmosis that transforms seawater into clean water. However, at Sea Sail Shipping, we already have personal two ships Subhan and Govinda to carry freshwater and we supply them to different ships in different ports. Our clients get the finest vessel freshwater supply services in both ways anchorage and OPL (Outside Port Limit).
Freshwater supply Fujairah
Sea Sail Shipping services come with a round of shipment and repair services for various types of ships. Among these large number of services, freshwater supply is the most remarkable service. All over the UAE, the best freshwater supply services are available from our experienced team of professionals but freshwater supply to Fujairah is the best of the best. We can deliver the maximum or the highest quantity of fresh water to any vessel or ship anchored at Fujairah, or Sharjah anchorage. You will get the maximum freshwater barges from us. All supply services happen more safely as all of our tanks are fully health approved and coated.
Freshwater supply to marine
Whatever your requirement is, we at Sea Sail Shipping can easily arrange and supply that much amount of freshwater immediately. By some special barges, we usually provide our freshwater supply services. Likewise, for vessel water supply, we accommodate everything inside the port. We also arrange anchorage areas as per your ship's circumstances and standing position. However, customers need to notify us 24 hours before the ship's arrival for making pre-arrangements though we are available round-the-clock. Water supply also varies on the cost's position and it can vary from one port to another. Thus, according to the position, vessels are usually anchored inside the port. In this way, we provide our customers with top-notch freshwater supply services to marines or vessels.